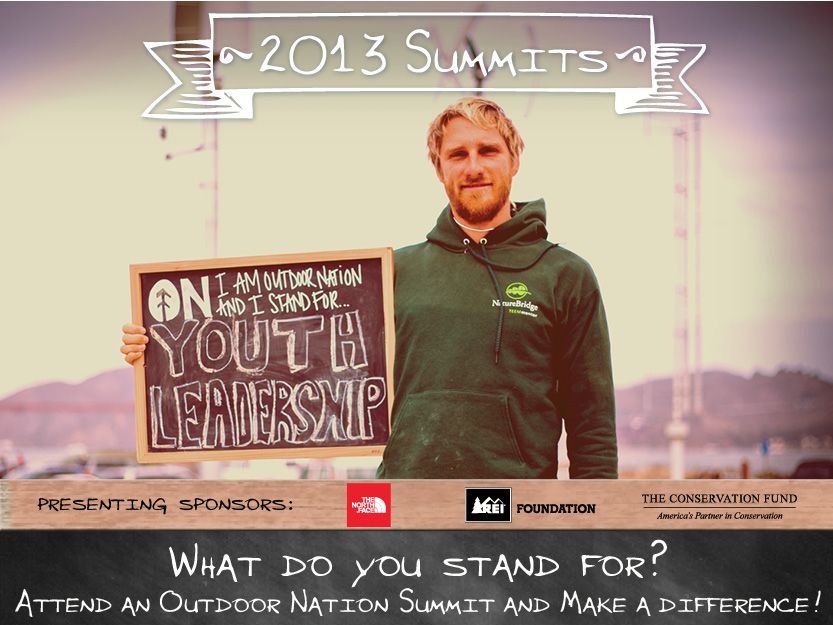 DATE: July 20-21
TIME: 9:30am Saturday until 4:00pm Sunday
SUMMIT LOCATION: University of Washington, Haggett Hall, 354461 Whitman Court, Seattle, WA 98195
CAMPING LOCATION: Warren G. Magnuson Park
Learn
Packing List: Wondering what you'll need to bring to your Summit weekend? Download the Summit Packing List for some suggestions!
Agenda: What will you be doing at the Signature Summit anyway? Check out the agenda for more information.
Connect
Seattle Summit Club: Get a leg up and connect with other Signature Summit participants!
Join the Seattle Summit 2013 to ask questions, post comments, arrange car pools, get ideas flowing...the world is your oyster!
Share
Social Media: Share the good news -- that you're off to the Seattle Signature Summit in July! Check out the Social Media Tips for how to promote your support of Outdoor Nation...and cool Facebook banners too.
**Thanks to Seattle Parks and Recreation for their help with the camping location!