Meet your Outdoor Nation Leadership Council!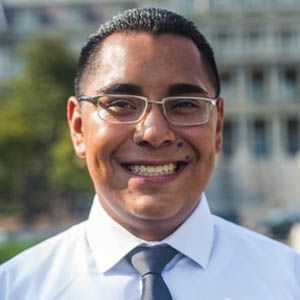 Arturo Cervantes
Arturo was born and raised in East Palo Alto, California, where he is a college student and a volunteer with the Sierra Club Inner City Outings program. He attended the San Francisco Summit in 2011, and the Los Angeles and San Francisco Summits and the National Congress in Washington, D.C. in 2012. He is acting as a team mentor for a group of Fresno high school students who received a grant at the LA Summit for their "Outdoor Challenge" project, and has volunteered for the past four years to assist his former high school teachers in getting their current at-risk students outdoors to white water raft, backpack and kayak.
Michael Defenbaugh
Michael resides in Milwaukee where he works as an independent outdoor guide who blogs extensively about his experiences in nature. He attended the Outdoor Nation Summit in the Twin Cities in 2011 where he won a grant to help get urban youth outdoors for a teen adventure challenge day with the Urban Ecology Center of Milwaukee, and he also returned to the Twin Cities Summit in 2012. With his work getting more people outdoors, Michael hopes to re-define what is possible for youth by ensuring that there are not only urban park areas, but also accessible educational and recreation programs in urban areas.
Eduardo Duran
Eduardo was born in Valparaiso, Chile, but was raised in New Jersey where he still lives and is pursuing his undergraduate degree in education at Middlesex County College. Edd attended the New York City Intensive Training Summit in 2012 and is a project leader for the "Outward Challenge," a pay-it-forward inspired program that encourages outdoor enthusiasts to commit to introducing new people to outdoor adventures. In 2011, Edd made a personal commitment to protect his health and well-being by going outdoors more and he is now an avid hiker, camper, and geo-cacher.
Victoria Faubion
Victoria resides in Denton, Texas where she is pursuing a Ph. D in Environmental Science at the University of North Texas. She single-handedly organized a group of fifty students to attend the Austin Outdoor Nation Summit in 2012 and also attended the National Congress and the Outdoor Nation Intensive Training in Denver in 2012. Victoria is the project leader for North Texas Kids Outside, an Outdoor Nation grant project that has been tremendously successful in leading underserved families from urban communities in North Texas to regional parks for weekend camping trips.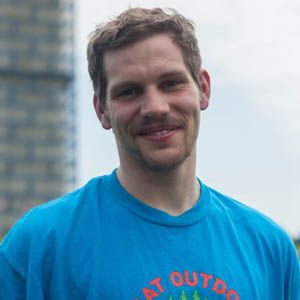 Brendan Fennessy
Brendan received his degree in Electrical Engineering from the University of Maryland and now lives in the Washington DC area and works as a consultant for GE Aviation. He is a seasoned Outdoor Nation Summit attendee and attended the first ever Summit in New York in 2010 as well as the National Congress and Austin Summits in 2012. He is a project leader for "Occupy Outdoors," a civic and environmental awareness campaign that uses guerilla marketing techniques and flash mobs to raise awareness about the importance of outdoor participation.
Eriqah Foreman-Williams
Eriqah resides in Atlanta and serves as the Southeast Campus Field Coordinator at the National Wildlife Federation. She attended the 2011 Outdoor Nation Advocacy Week in Washington DC as well as the 2011 and 2012 Summits in Atlanta. While she was a student at Spelman College, Eriqah served as an Atlanta Campus Clubs University Fellow for the 2011-2012 school year, and in her current position with NWF she continues to inspire college students – especially the communities at Historically Black Colleges and Universities – to get outdoors.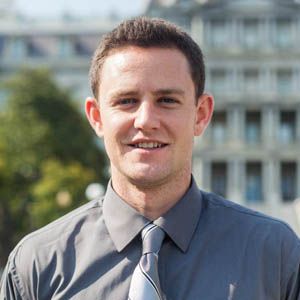 Cory Franz
Cory resides in Redlands, California, where he is involved in outdoor and environmental education programming for youth. He attended the Denver Outdoor Nation Summit in 2011 and the Los Angeles Outdoor Nation Summit in 2012, and Cory coordinates a Campus Clubs program for Outdoor Nation at the University of Redlands. Through his work, Cory hopes to help children develop an appreciation for nature early in life so they can pass on this outdoor lifestyle to members of their family and, eventually, their own children.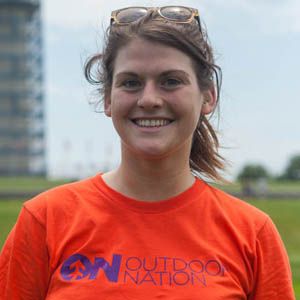 Natasha Fye
Born and raised in Wisconsin, Natasha works as a Recreation Program Assistant at the Wisconsin Department of Natural Resources and serves as the Publicist of the local Hoofer Outing Club in her spare time. She attended the 2012 Outdoor Nation National Congress as well as the San Francisco Intensive Training Summit. With the hopes of linking her main passions of the outdoors and film, Natasha is planning to start a Youth Outdoor Film Festival, which will also include photography and filmography workshops for at-risk youth from underserved communities.
Garrett Genereux
Garrett lives in Minnesota where he works as a Naturalist and Youth Environmental educator at the River Ben Nature Center and previously worked as Trail Staff to guide canoe and kayak trips for Wilderness Inquiry. He attended the Outdoor Nation Summit in the Twin Cities in 2011 and returned in 2012 for the Twin Cities Intensive Training Summit. Garrett continues to be actively involved with Outdoor Nation by maintaining the Outdoor Nation Job Network and writing gear reviews for the newsletter.
Abby Hoeschler
Born and raised in Wisconsin, Abby went to Middlebury College in Vermont and now lives in Minneapolis, Minnesota. Abby attended the Twin Cities Summits in both 2011 and 2012 and was a delegate at the National Congress in Washington, DC in 2012. She serves as the Creative Director and CEO for Key Log, LLC, the world's first synthetic log rolling log that is both portable and light-weight, allowing the traditional lumberjack sport to regain visibility.
Matthew Hyatt
Matthew was born in and continues to reside in Kentucky where he was raised to explore the lands around him through hiking, hunting and fishing. He attended the Denver Outdoor Nation Summit in 2012 where he assisted his project team with his graphic design skills. Matthew is a passionate expedition photographer and enjoys living a primitive lifestyle in the ever-changing outdoor environment.
Andrew Mills
Andrew hails from Michigan and now resides in Boulder, Colorado as an employee of Merrell. His interest in getting involved in the outdoor community came after taking a NOLS course in college. In 2012, Andrew attended the Austin Outdoor Nation Summit and the Futurist Project night at the Outdoor Retailer Summer Market show in Salt Lake City. He hopes to continue to encourage others to take advantage of the outdoor opportunities in their local communities. He is also passionate about helping the outdoor industry evolve and protecting wild places for future generations.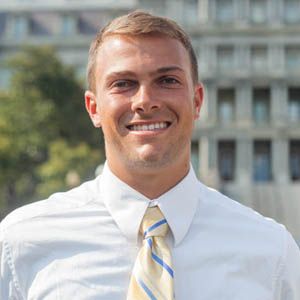 Josh Pighetti
Hailing from Santa Barbara, Josh spent much of his youth in and around the water, as both a competitive swimmer and an ocean lifeguard. He is a first year student pursuing a degree in Recreation, Parks and Tourism Administration at California Polytechnic State University in San Luis Obispo. In 2012, Josh was a delegate at the Outdoor Nation National Congress as well as the Intensive Training Summit in San Francisco.
Amanda Wilson
Amanda currently serves as an AmeriCorps VISTA Program Fellow as the Academic Service Learning Coordinator at Green Tech High School in Albany, New York. For the past two years, Amanda has been instrumental in bringing motivated groups of high school students to Outdoor Nation Summits, including the New York Summit in 2011 and the Boston Summit in 2012. She is the leader for the "Eat Well, Play Hard" project, an initiative that was developed and funded at the Boston Outdoor Nation Summit that will expand the nutrition education and outdoor adventure opportunities for students in Albany.
Chloe Wood
After graduating with a degree in Neuroscience & Behavior at Vassar College, Chloe returned to her hometown of Houston where she works to engage community members in outdoor participation. Chloe attended the 2012 Austin Outdoor Nation Summit with a delegation from Houston Wilderness and then attended the Intensive Training Summit in San Francisco. As a life-long avid hiker, Chloe hopes to instill a love for the outdoors in other people by making the outdoors a less intimidating and more inviting place for young children.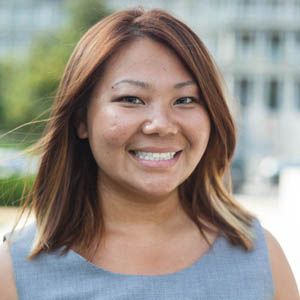 Chor Yang
Chor resides in Fresno, California, where she works for the US Forest Service, currently as the Partnership Coordinator and previously as the Asian Community Liaison. She led a group of 40 high school-aged students from Fresno to the 2012 Los Angeles Summit and continues to work with them as a mentor for their Outdoor Nation-funded projects. Chor also attended the 2012 Outdoor Nation National Congress and was a great fountain of knowledge for other attendees due to her extensive knowledge of the Forest Service land conservation initiatives.