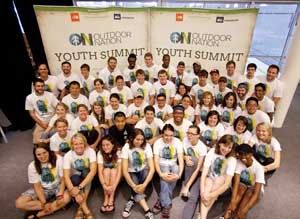 Amplifying our voice – the youth voice – and enhancing our influence on outdoor programs and policies is a huge priority for Outdoor Nation. That's why a standout group of young leaders is taking on Washington, DC during Outdoor Nation's third annual National Congress.
We'll meet with Members of Congress, administration officials and beyond to talk about America's natural resources and investments. We also want to make sure that we have a permanent seat at the "adult table" where decisions are made about programs that affect our peers. Oh, and of course we'll also have some fun along the way!
Check back here for more details on the upcoming adventures of the 2012 National Congress. They are coming soon!
Brought to you by The North Face